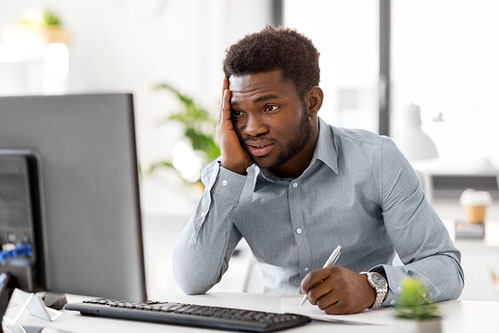 Vetting Required for Business Bookkeeper
Keeping your books in the right hands for business accounting and bookkeeping.
by: Madison Scott
Bookkeeping handles the accounting transactions for your business so you don't have to. To get it right the first time, it does require proper vetting to hire business accounting services. Maybe you're looking for just the right bookkeeper but are a business owner that has no clue on hiring one. Well here's some advice.
Communications
This helps you get to know who you're having handle your books that you just need taken off your hands. This also gives you advice maybe recommended to help grow your business. You also can have more time connecting to your customers and their feedback with their experience using your business. Lastly, you're kept up to date along with your business accounting planning process! 
Comparing to the Untrained
I have talked about untrained bookkeepers before but I must say that the sound of easy money after a short online training is just too hard to pass up. This takes you to the easy way out which isn't as easy in the end. This can be really bad for someone given the power of your business accounting that has no such clue or experience with. We will NEVER recommend you hand those books to the untrained. It's like the saying money doesn't always grow on trees. You can't just say you're good at math and put yourself trying to get into the books of a business owner. 
CPA
Don't we all just love taxes? Well for tax time with small businesses there's never any liking for CPA to catch up with your bookkeeping because it's no fun. Although, with the experienced business accounting, this provides proper monthly accounting that makes tax time better for everyone and keeps the bookkeeping organized for you to continue your passion in finding the heart of your business.
Our Mission
Since 2012, we've kept our mission strong to help small businesses grow. Our mission is to keep the books organized. With our high trained professionals those books will be off your hand in no time! We feel proud in our work keeping you on track for many more years to come for you and your client's experience with your company.
References: